NEPCON ASIA 2023 Asia Electronic Production Equipment Exhibition will be held in Shenzhen World Exhibition&Convention Center on October 11-13. The exhibition will take the "cross-border+core+intelligent manufacturing" as the innovative concept, and focus on NEPCON - circuit board assembly, ICPF - semiconductor seal testing, S-FACTORY EXPO - intelligent factory and automation, ES SHOW - component trade and other core sectors. It is expected that the overall scale of the exhibition will reach 160000 square meters by adopting the eight hall linkage method to create a super exhibition feast, Attracting over 3000 enterprises and brands to participate, with over 100000 attendees, we will showcase new domestic and international equipment and advanced technology solutions related to electronic components, PCBA processes, intelligent factories and automation, Electronics Manufacturing Services , semiconductor sealing and testing, and bring cross-border business opportunities in consumer electronics, home electronics, industrial control, communication and communication, automobiles, new energy, touch display, medical devices, optoelectronics, and other fields, unleashing the new potential of Asia's electronic industry.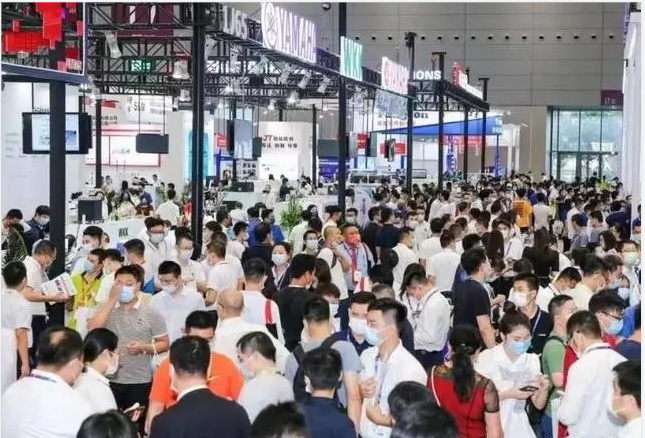 As a landmark exhibition in the electronics industry, NEPCON ASIA is not only an annual gathering place for electronic manufacturing enterprises to release new equipment, technologies, materials, and trends, but also a platform to promote high-tech development and seize intelligent innovation in the electronics industry. NEPCON ASIA 2023, which is returning heavily, will focus on the electronic manufacturing industry, semiconductor packaging and testing, and new energy fields, exploring cross industry business opportunities for global pcb assembly solution suppliers, expanding new orders in the industry, and enhancing brand value.
NEPCON ASIA 2023 will not only launch a new "NEPCON Calendar" for exhibitors before, during, and after the exhibition, but also provide efficient marketing channels for exhibitors through online matchmaking days, online seminars, and offline exhibitions. Multiple online channels such as self media and online advertising will also be promoted, and over 100 media and associations will collaborate to promote cutting-edge products and solutions, helping exhibitors showcase them comprehensively.
Faced with the demand capture of overseas enterprises, the organizers will also send targeted invitations to over 30 countries and regions through their own overseas databases and online marketing channels, collaborate with Reed Exhibitions Group brand electronic exhibitions in Japan, South Korea, Vietnam, Thailand, and other key countries such as Vietnam, Malaysia, Thailand, the Philippines, Singapore, and cooperate with media, associations, and relevant industry institutions to help exhibitors gain new opportunities in the Southeast Asian market Layout of new overseas drawings. At the same time, we also provide one-on-one business matching meetings for overseas buyers for exhibitors before and during the exhibition, further creating a precise and efficient trading platform to enhance the exhibition value.